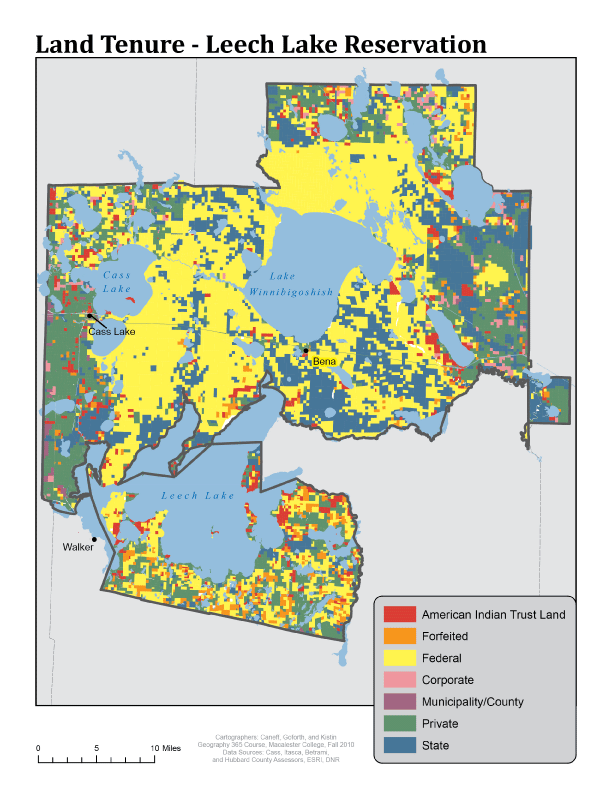 I am a Leech Lake Band member. I bought one of these cabins in August on Cass Lake. The people I bought it from and I came to a fair price and we worked it all out. The tribe approved it and I now have a homesite permit for it as long as I live.
Thing is we only hold a little less than 4 percent of our reservation land. We originally had roughly 800,000 acres that made up our reservation. Under the Dawes Act and Nelson Acts of the late 1800's we lost control of our land. It was open to non-natives and what was left was allotted to individual band members. We now only have 30,000 acres in allotted and trust lands that are Native owned. I'm not sure the history behind the lake lease lots, but it appears to have happened since the 1950's and later.
Snows article lists Eli Hunt as our chair here. Eli has not held office since 2003. He passed away two years ago. Our current chair is Farren Jackson. I believe that was one of the things he wanted to accomplish during his tenure as chair. To revert all lease lands back to tribal members.